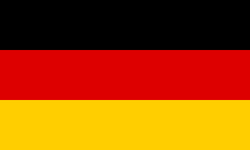 West Germany, or the Federal Republic of Germany existed as such from 1949-1990. Its capital city was Bonn, and the country had an estimated population of 63,254,000 people in 1990. It reunified with East Germany on October 3, 1990.
West Germany was an IIHF member from March 10, 1951, until October 3, 1990. Its membership was transferred to the reunified Germany.
See the page on Germany for more information on hockey in West Germany.